We are nearing the middle of October already, but there is still plenty of time to book a party and have the chance to earn yourself some awesome hostess exclusives.
October Jamberry Hostess Exclusive
The Jamberry October hostess exclusive for October is a gorgeous geometric design in blue and silver. Not only does it look fabulous as a full manicure or pedicure, it would also be great paired with some coordinating Jamberry nail wraps – perhaps some Metallic silver chrome?
To score yourself the October hostess exclusive, you simply need to have a qualifying party during October – and yes, online parties have all the same hostess rewards as in home parties, with the added bonus of being able to invite friends from afar… even abroad.
In fact you can check out below a sneaky peaky of the November and December host exclusives too – and what is really cool is if your sales reach certain levels, you could earn all 3 of these exclusives from your October Jamberry party!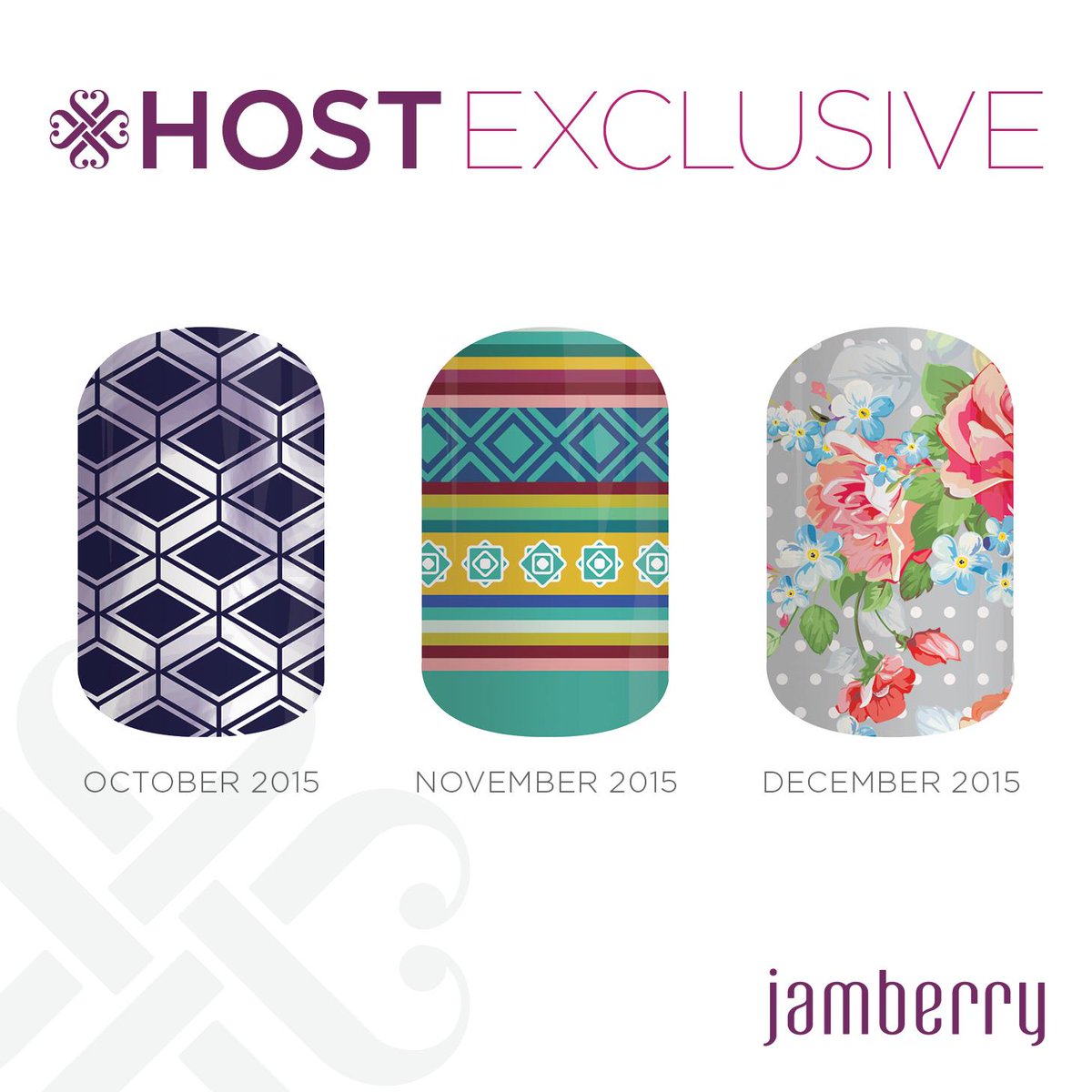 October Sisters' Style
But if hosting a party isn't on your agenda this month, the October Jamberry Sister Style wrap is a great alternative. Available to purchase by any Jamberry customer during October, this month's Sister's Style is the bold and funky Swanky.
With a punk runway inspired pattern, Swanky is semi clear, which means the options for styling this wrap are pretty endless.
You could wear it as is, or consider layering it over some bold nail lacquers or gel polish (TruShine is perfect for this). Or you can even layer it over other wraps.
If you want to know more about the current hostess exclusive or Sister Style wraps from Jamberry, let me know, or better still… book your online Jamberry party now.
Which October wrap is your favourite?